About Pan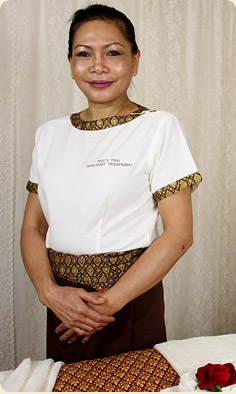 I am fully qualified in Traditional Thai Massage.
I trained at the school of Traditional Therapy and Pharmacology in Ubon Ratchathani, Thailand.
I graduated in 1993
I am fully insured and a member of the International Register of Physical Therapists.
I have very extensive practical experience in Thai Massage, having given many thousands of massages over the period of the last fifteen years. I understand my Client's needs and my priority is their well-being.
My clients are from all walks of life. They include professional sportsmen and women, martial artists, dancers, office workers and women recovering from pregnancy.
Regards
Pan